Say Goodbye to that Heavy Sweaty Bulky Wig,
The G.Y.M Wig
Always having to Wear Braids, that tired Baseball Cap….& that one Scarf you're constantly losing & always wearing to the gym….Introducing The G.Y.M (giving you more) Wig, the World's First High Performance Fitness & Athletic Wig Line.With No Glue required, our Exclusive Patent Pending, Interchangeable, Completely Detachable 3 lock Headband design is a great addition to your workout gear….The G.Y.M. Wig will give you the ultimate Security, Convenience, & Style….truly Giving You More.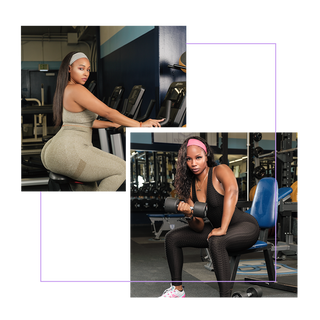 About us
The Giving You More Wig is a 100% Raw Human Hair Wig designed to be worn while working out or highly active. The G.Y.M. Wig is designed to be fastened to your head to insure a secure fit utilizing our 3-Point lock headband system, allowing our Patent Pending Dri fit headbands to be completely detachable and interchangeable; paired with our lightweight and ventilated design, The G.Y.M. Wig is the most comfortable, stylish, yet secure wig on the Market.